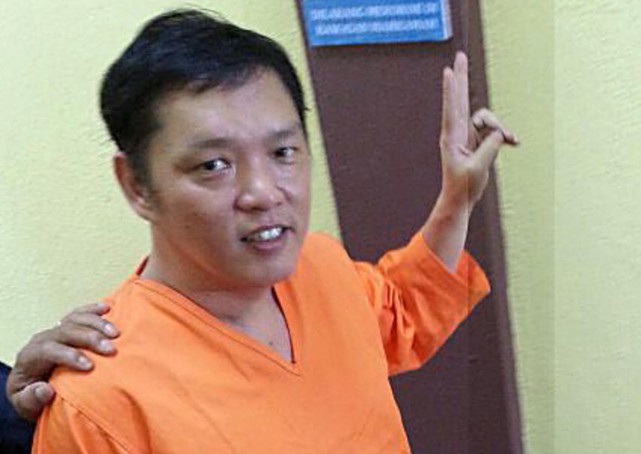 A Singaporean taxi driver charged with murdering a Chinese national suspected to be his wife's lover was sentenced to death by Malaysian courts yesterday, according to media reports. Quah Tee Keon, then 47, was found guilty of murdering Ruan Chao Qiang, 32, at a house in Taman Mawar Indah in Triang, Pahang, at around 3.30am on Oct 13, 2013. He also injured his wife, Ms Loong Mei Ling, then 33, by stabbing her in the right lung.Ms Loong also suffered injuries to her neck, hands and back.
The incident occurred when Quah went to their Pahang home to visit his son, who was sick. The couple have three sons, then aged between two and six. At least one of the sons was reported to have been at home when the attack took place. Quah found Mr Ruan, who was in his underwear, with Ms Loong in his house. According to reports, Mr Ruan worked as a sales supervisor with a vegetarian food supplier.
Quah slashed Mr Ruan, before turning to attack his wife. She managed to lock herself in a room before calling her brother for help. Quah reportedly talked to Ms Loong for four hours about wanting everyone to die with him, before eventually leaving the scene. According to The New Paper, he had met his wife in 2001 when they were working together. They started dating and got married after three years.