One of the Best Bars in Saigon: Buddha Bar & Grill
It's been quite a while since I wrote about The Buddha Bar in Thao Dien, District 2, so I thought I'd revisit it. It is after all my local and the bar in which I spend the most time. With its 13th Birthday party coming up in the New Year I thought I revisit the review.
Buddha Bar's owner Miss Thu has been changing and adding to the bar constantly since I first arrived. It has been interesting too see how this popular watering hole has grown both in physical size but also in the clientele over the 4 and a half years that I have been here. It is now twice as big as it used to be. It is a hugely diverse crowd that gets in these days, helping to make it one of the very best bars in Saigon. The early crowd is mainly an older bunch of expats who have become firm friends, we also meet up every Sunday for our "Dirty Dozen" pool competition, a friendly game among friends. Later at night it is largely a younger crowd, It really is a bar that has it all. It is also the only bar in District 2 that stays open as late as it does, most nights will find it still open at 4.00am.
One of the Best Bars in Saigon for TV Sports, Pool, Darts and Shuffle Board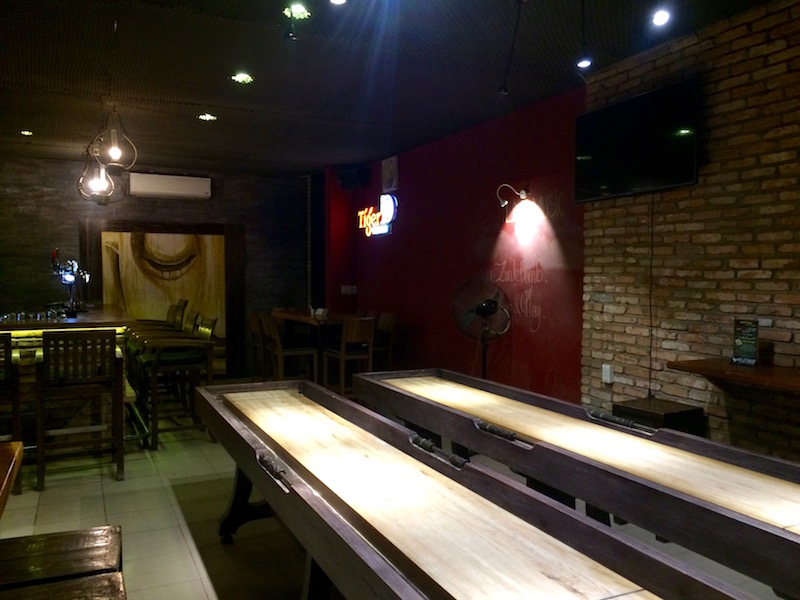 The addition of two good pool tables is a massive improvement on the one bad one that they used to have. They are not just good now, they are very good and both have been re-covered this month. As the Saigon Pool League grows in stature, so bars across the city have seen the importance of having good tables. Having two is a huge boon to a bar and Buddha bar has no less than four teams playing out of here now. I play for the one of the Monday night 9 ball teams and the spread that Buddha Bar puts on for players is one of the most generous in the league. For pool players it certainly is one of the best bars in Saigon. On one of Saigon's epic rainy nights this year the bar was inundated. The floods in the city were the stuff of Noah's Ark. The bar got flooded and nobody batted an eyelid. They just took they shoes off, rolled up their trousers and carried on playing pool.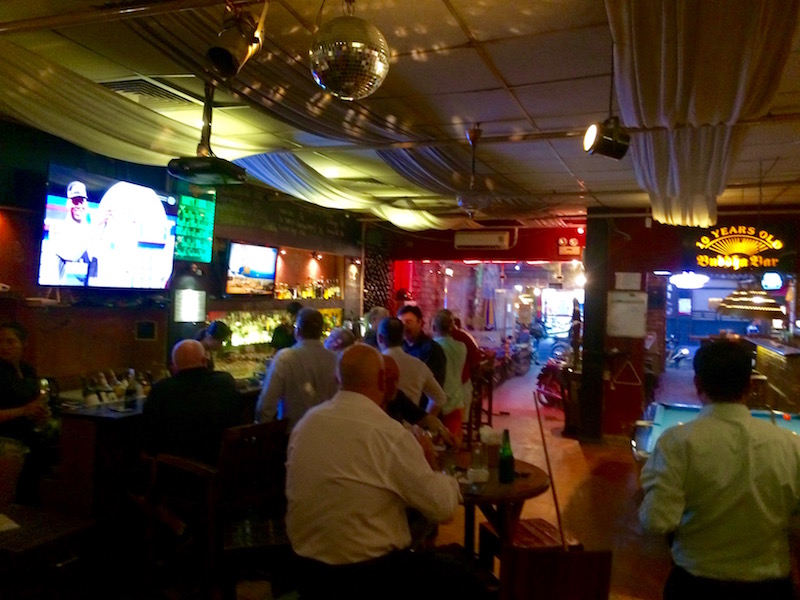 The rise of craft beers in Saigon has not been ignore either. Buddha bar has a second bar to therein one serving some of the city's finest craft beers. Platinum Beers, Heverlee, Fuzzy Logic, Tete, and Heart of Darkness are among those represented.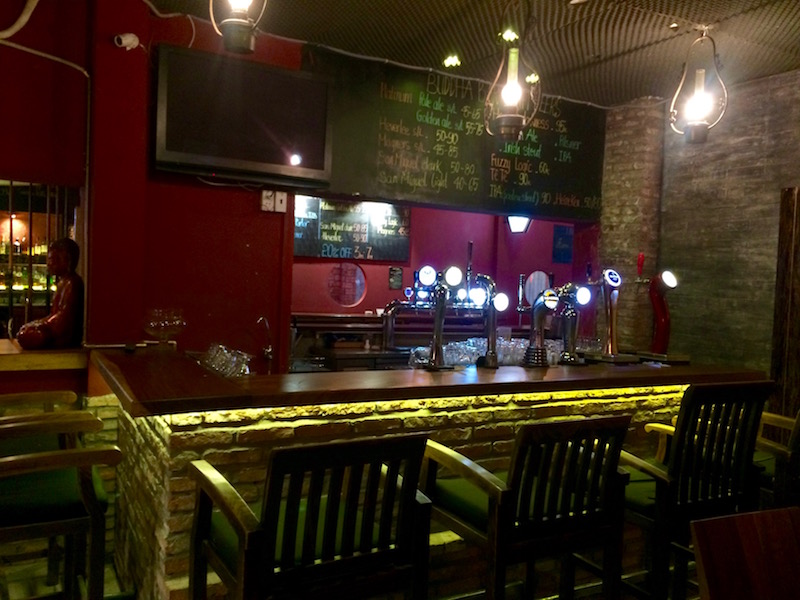 There are also now two shuffle boards. It's a fun game to play and these have proven particularly popular with the young crowd that comes in each night. The appeal of the bar is probably its diversity. This is a really eclectic crowd of all age groups and social backgrounds. Buddha Bar is the closest thing to a real pub in the city for me. As other bars concentrate on the "bar" feel, this is all about making friends, drinking with friends and enjoying yourself. Its an "everybody knows your name" kind of a pub. As I say, older guys at early doors, a mixed crowd as the night goes on and a younger vibe at the end of the night. But all are made welcome, in one of the best bars in Saigon.
The Current Staff is the Best the Bar Has Had. 
The staff has grown as the bar as and they probably have the best group that they have had since I have been going in there. They are a smiley bunch and genuinely enjoy looking after their customers. It's still Vietnamese enough to keep us all smiling. Mr Duc and Mr Bao who look after the motorbikes are two great guys as well. How they know everyone's bike remains a mystery.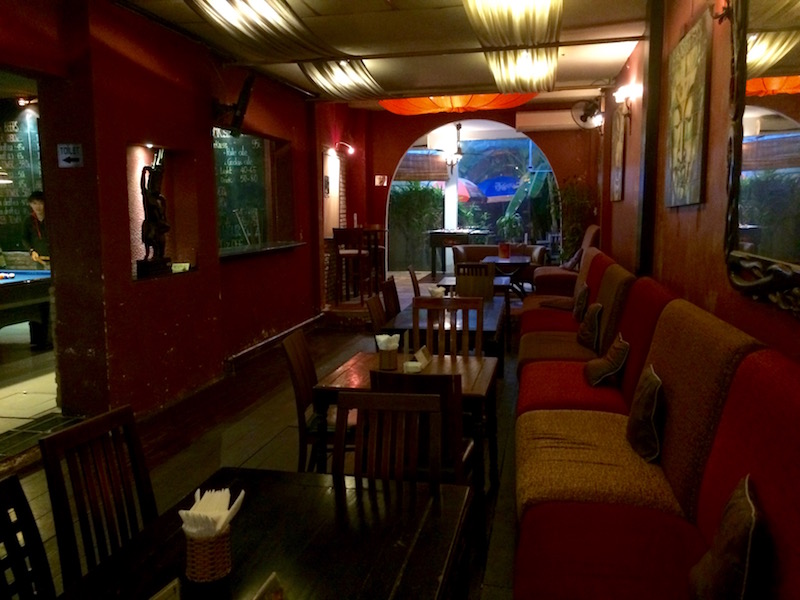 The menu has improved also and Miss Thu informs me that they are working on more improvements and a new look menu to be announced soon. The bar snacks are very popular, I love the scotch eggs. Sunday's buy one get one free deal on pizzas is unbeatable value. On Saturdays your first house spirit is charged at just $1:00. And they have the best happy hour in Thao Dien, you get to choose either buy one get one free from 3:00pm until 7:00pm every day, or even better, free flow on Tiger for only VND150,000. Coupled with the Gentleman's evening deal with 50% off Whiskies it's a hell of a deal.
Ms Thus informs me that the Buddha Bar is to be increasing in size yet again. In two months time they will be knocking through into next door. A third pool table will be added and there will be an addition private seating area. 
Oh and by the way, if you want a free drink, share this review to your facebook page and show the bar staff when you go in. A free beer or house wine is all yours.
See I told you it's one of the best bars in Saigon.