Today was the day to discover some of the things to do in Hua Hin; a sort of setting in and getting to know the place, day. I walked round for far too much last night and this morning, so much so that my legs were in a really bad way. I am not too great on my feet since serious spinal surgery 7 years ago left me with a lot of nerve damage. I was in real pain so first job this morning was to find a massage parlour and get a foot massage. I walked into the first one I saw and sat down. About an hour later I walked out feeling like they had given me new legs. Oh! Thailand I have missed you so much. Getting a good massage in Vietnam is about as easy as getting an unfrozen beer in Australia. Massage is definitely one of the best things to do in Hua Hin.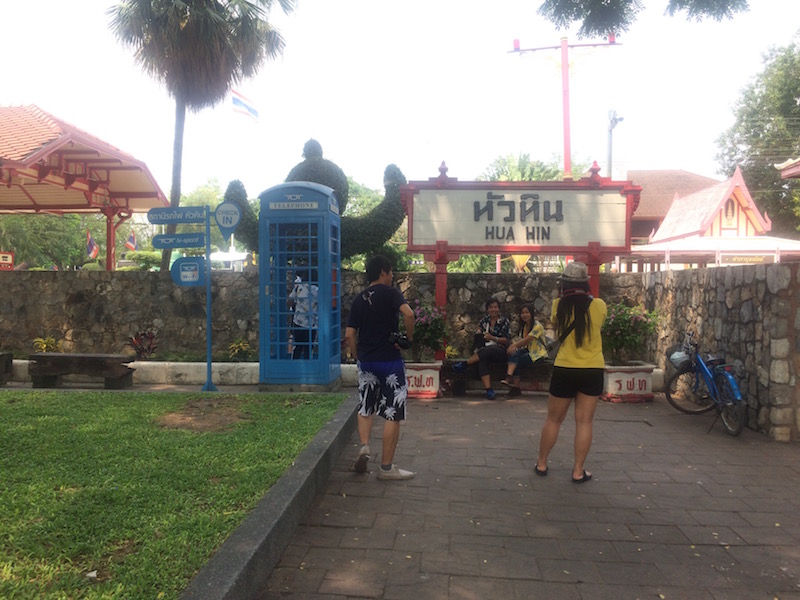 Sunday Roast I know I Shouldn't but Oh! Go On
I then went on to a great English style cafe for their Sunday roast, which was large, satisfying, tasty and inexpensive. Today will be one of the few concessions to non-local food while I am here. I love Thai food and will be eating it at every opportunity. After eating I caught a motorbike taxi back to save my legs. It was ridden by a seriously cute 19 year-old girl who had no problem managing her tiny weight and my great bulk, round the traffic-laden streets. She dropped me off and waved a cheery goodbye.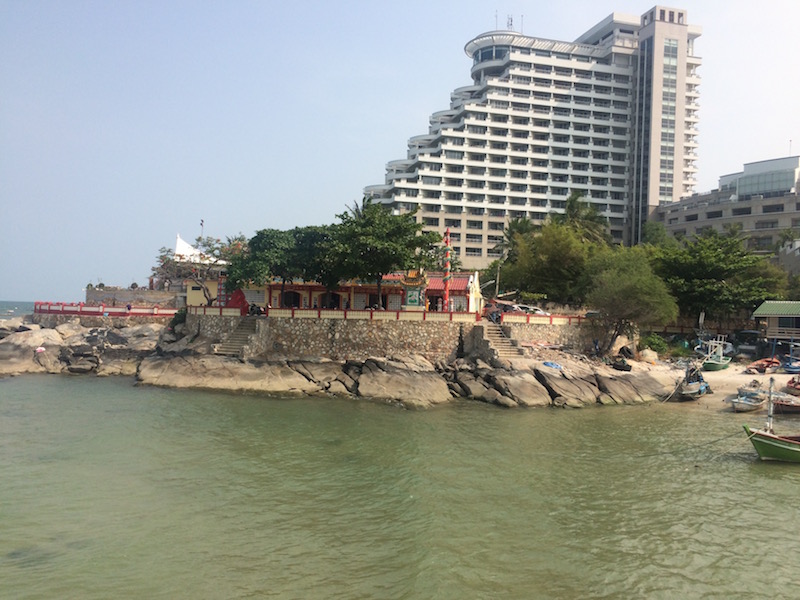 Things to do in Hua Hin, No 1 Fix the Wi-fi!
Wi-fi is not apparently one of the things to do in Hua Hin. Internet connectivity appears to have serious issues here, I have been in three different places today and failed to get a Wi-fi connection. I also cannot get Wi-fi in the guesthouse in which I am staying; pretty poor when trying to make ones living online. Come on guys, up your game it's 2018 already!
Flashback 13 years
The bar scene here is all very old hat to be honest. Judging by the look of the bar girls I would say that most of them have worked here since my football playing days. I suppose it's a positive that their daughters haven't followed them into Thailand's famous scene. I tired of the wearisome "handsome man", Massaaaaarge Kha" and "welcam kha" years ago. The bars offer no variety at all. Every one plays loud music of dubious standards while showing the football games on the tvs at the same time. Very weird, that not a single one has figured out that if you put the sound on for the football, you'd be the bar that becomes known as the place to go to watch it. I suppose for some this is one of the main things to do in Hua Hin, but I'm a bit past it all.
Nice Food Shame about the Service
Last night I sat in a bar that had the TV on showing the warm up to the Manchester City game. I sat down and ordered a beer only for them to instantly turn the TV over to a rerun of a German game. There was nobody else watching so I asked them to turn it back. They wouldn't so I said I didn't want the beer and left. Tonight I'm seated in an Italian restaurant taking advantage of a terrific pizza and wine deal, all in for THB290 (about $10.00) I sat down and ordered, couldn't get Wi-fi and they cannot change the tv over from the golf channel. This is all very Deja Vu circa 2005 in Bangkok. The pizza though, was excellent.
So, a Mixed Bag, but I'm Still Enjoying it.
Today has been a mixed bag of great food and massage coupled with poor Wi-fi and service. Time to hire a motorbike tomorrow and save my legs. I always said I would never ride in Thailand but walking round here is an issue. I was quoted THB 200 for a 1.3km baht bus ride today, in Ho Chi Minh City that is about 6 times the going rate for an air-conditioned taxi. It is always more better on the front of a bike rather than the back . . . . excepting of course, today's journey!
Hua Hin day 3: In Search of the Lost Internet
Blimey! I'm sure that Internet connectivity never used to be this bad. It is terrible. I walked into one of the pier restaurants for breakfast and before I ordered asked about Wi-fi. "What you want you eat?" came the reply. "Nothing until I find out if your Internet works, then I'll order." I answered calmly. She then shouted, "Calm down, calm down." Of course there was no Internet. The next one I found only had internet indoors so on a beautiful morning with a restaurant on a pier over the sea I had to eat breakfast in a dark corner inside. Even inside good quality restaurants and bars the Internet is shaky to say the least.
I hired a motorbike this morning so my legs should be less painful today; THB200 per day so a good price. The hire bikes in Southeast Asia are usually poorly maintained, but you can't have everything. The first one wouldn't start and despite the woman telling me that I didn't know how to start the same model bike as I have been riding for four years in Vietnam, she couldn't get it going either. So bike number two and I was off to relative freedom. Riding round town finding your way on a motorbike is one of the really fun things to do in Hua Hin.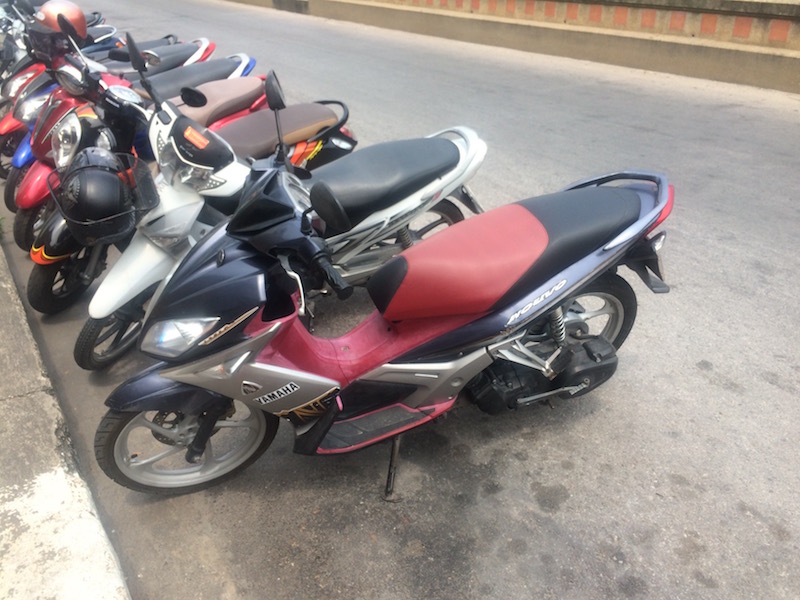 I decided to visit a hairdresser for a shave and a shampoo. Not in the same league as Vietnam. Average shave with a safety razor and a simple shampoo cost THB300. In HCMC I get a fabulous shave with a cutthroat razor, a shampoo and condition, and a 20minute face massage for a third of that price. Still I feel human again, or as near as I'll get.
Time to Get Some Work Done
We're off to visit a French restaurant in an hour to write reviews for Inseasia and AsiaLIFE. Looking forward to getting a bit of work done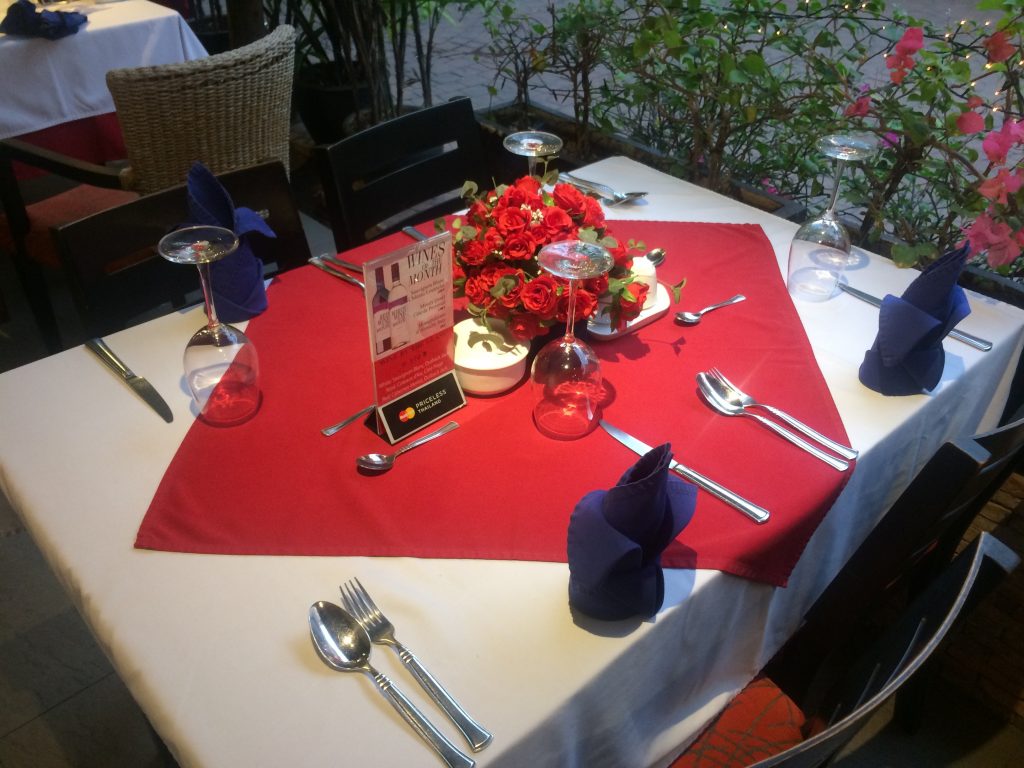 It turned out to be an exceptional meal, but more of that later. Suffice to say La Papillote is one of the best things to do in Hua Hin.