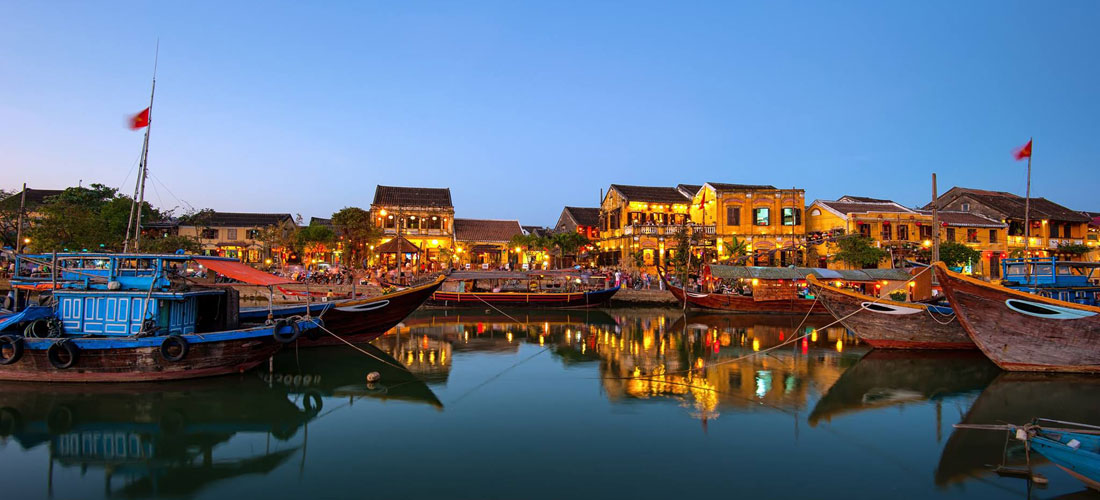 This Hoi An Travel Guide is the perfect resource to help you get the best out of this fascinating City. There are so many things to do and see in Hoi An. Make sure you don't miss any of them.  The town is situated in the east of the country on Vietnam's Central Coastal Region. It position between Hanoi and Ho Chi Minh City have made it an important base. It is famous for its Ancient Town, which is one of Vietnam's UNESCO World Heritage Sites. It used to contain the largest port in the country but that honour now belongs to Danang. Hoi An is an extremely picturesque town and very popular with tourists. The city is well known for the manufacture of paper lanterns and these adorn the city in large numbers, creating a very beautiful scene when darkness falls.
Ok! So what's in the Hoi An Travel Guide For Me ?
Lots of stuff! Whether you need to find a hotel or are looking for where to eat and drink, it's here. Looking for the best bars, they're here too. Then there's the cultural stuff, so many things to see in Hoi An, and we have them covered.
The entrance to the Ancient Town is the famous Japanese Covered Bridge. This dates back to either the 16th or 17th century and is the only known example of a wooden bridge that has a Buddhist temple built into one side. It is a much photographed icon of this wonderful city.
It is also recognised for having some of the finest food in the country. The restaurants here are exceptional. Being seated in a restaurant or bar, down by the waterfront, enjoying great food and looking at the delightful view is a truly wonderful experience. Hoi An is the place to come to if you require a tailor. There are literally hundreds of tailor's shops dotted around the streets. The quality is good and they can make a made to measure suit in about 48 hours at a fraction of the cost you would pay in your own country.
A short ride out of town you'll find the superb beach area. The sea is clean and the view of the Cham Islands just off the coast make for an extremely pleasing vista. The seafood here is fabulous. It is easy to hire a motorbike in Hoi An and it's the best way to get round. Just be sure to check it thoroughly before driving off.
If you travel to Vietnam, you must visit the city. Use our Hoi An Travel Guide and see the city at its best.