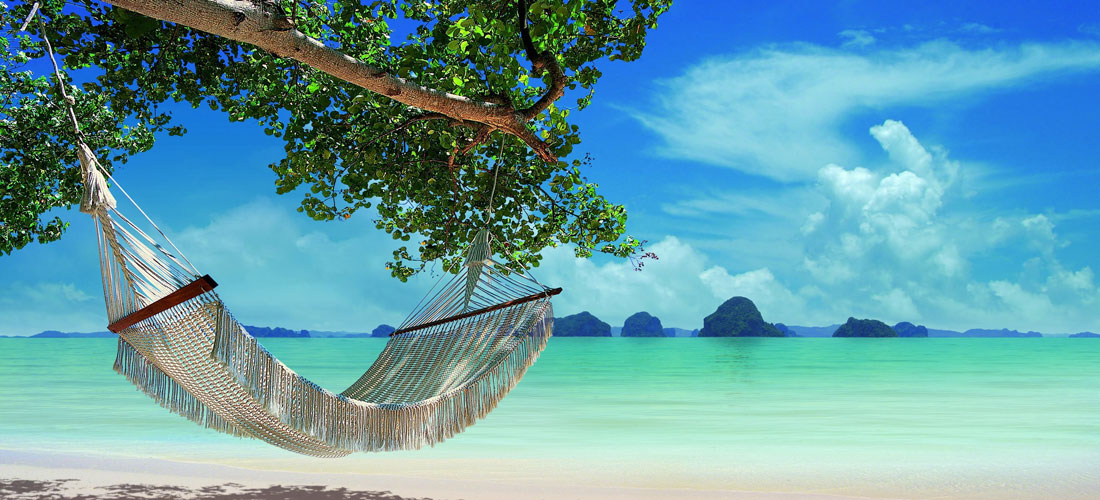 Krabi is the provincial capital of the province of the same name in southern Thailand. It is about 500 miles south of the nation's capital Bangkok. The province is on the country's coast with the Andaman Sea. It is thought to be the country's oldest area of continued settlement. People have been here for almost 40,000 years.
Krabi is a major tourist destination and travellers flock here drawn by the beautiful scenery and local attractions. Hat Nopharat Thara-Mu Ko Phi Phi National Park is here. This is a marine national park that was established in 1983. The islands of Ko Lanta and the more well known Ko Phi Phi are also in the region. The local Railay Beach is described by many as the most beautiful anywhere.
The Koh Lanta National Park is also within Krabi Province. This includes several coral-fringed islands including the aforementioned Koh Lanta, of course.  The largest island, Ko Lanta Yai, has been designated as park headquarters. Here you will also find the fascinating  Chao Le. This ancient race of  sea gypsies have been here for generations and survive largely through fishing. The entire area around Krabi has some exceptional well-known diving sites. The best time to visit the island is during the drier months between October and April.
Railay Beach is separated from the rest of Krabi by an impassible headland. The only access is gained by boat. Rock climbers arrive from all over the world to tackle the rocks here. Other popular activities include kayaking, sailing and snorkelling. Bird watching is also a big attraction. Further inland there are two predominantly mainland national parks; Khao Phanom Bencha and Than Bokk-horani present many activities for visitors. The waterfalls and caves are ripe for exploration, whilst trekking, bird watching and eco-tours are also gaining in popularity.
Many people particularly Thai nationals describe Krabi as their favourite part of the country, it is not hard to see why.