What are the main differences between Hanoi and Ho Chi Minh City, as places in which to live and work? This is a question that I get asked possible more than any other here in Vietnam. In many ways there seems on the surface to be hardly anything in common. These two giant Vietnamese cities are like chalk and cheese. Hanoi in the north is old school Vietnam, conservative and restrained, whilst Ho Chi Minh City, the former Saigon, is modern, more capitalist and a throbbing metropolis.
Scratch the surface though and things are not quite as black and white as it seems. I love life in Ho Chi Minh City and certainly know it better than I do Hanoi, however I have been to Hanoi probably about a dozen times now, in fact it was the first place in Vietnam that I visited, more than a decade ago.
Differences between Hanoi and Ho Chi Minh City: The People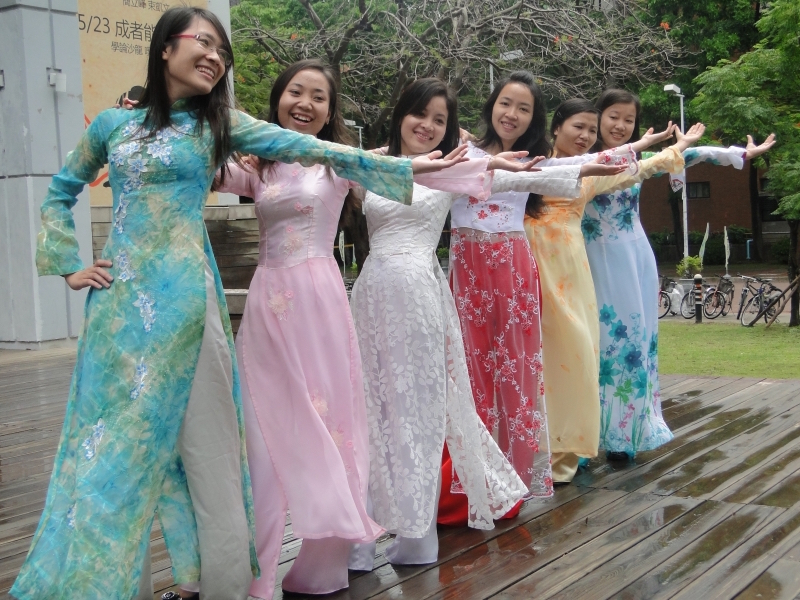 There is a general belief that Hanoi's are colder than their southern counterparts. I think to the casual visitor this will probably be the case. The residents of Ho Chi Minh City are incredibly friendly and welcoming. However, I am told by friends who live or have lived in Hanoi that once you get to know the people in Hanoi, there's is a friendship that will run a little deeper.
It is often the case that people who are reserved do make the best friends when they finally accept you. I personally, have not spent more than a few days at a time in Hanoi, but I am happy to accept the words of trusted friends. Suffice to say, I have never had any trouble from Vietnamese people anywhere in the country.
Differences between Hanoi and Ho Chi Minh City: Business
Business opportunities abound in both of Vietnam's two largest cities. International schools in both cities are excellent and provide exciting opportunities for teachers looking for new challenges. Engineering and IT are other sectors that are especially vibrant here. Recruitment companies like RGF perfectly match those looking for positions with companies looking for the right candidates. They have recently expanded their business in Hanoi to compliment their thriving Ho Chi Minh City office.
To check out possible business opportunities check out the RGF website: https://www.rgf-executive.com.vn This internationally recognised executive recruitment company has large headquarters in Ho Chi Minh City and has just opened new premises in Hanoi. http://www.inseasia.com/2018/03/press-release-rgf-opens-new-prestige-premises-hanoi/
Differences between Hanoi and Ho Chi Minh City: Eating Out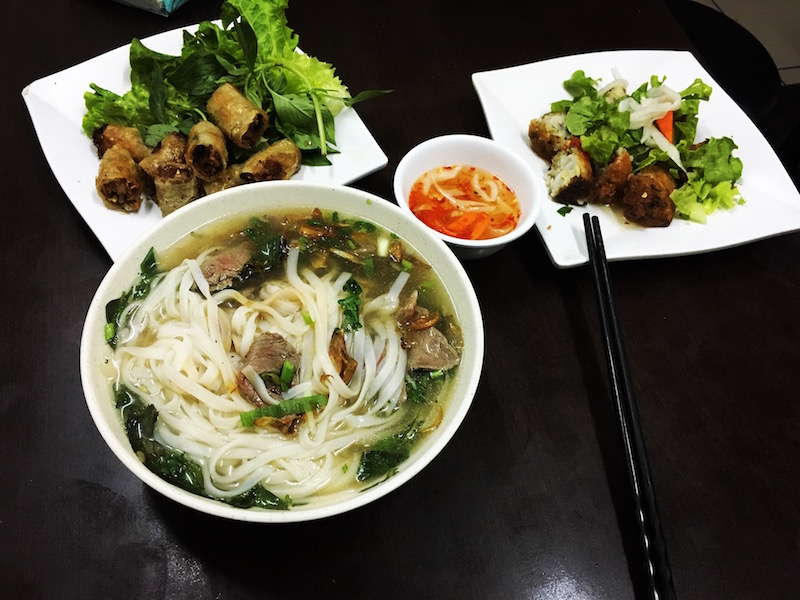 Dining out in both cities is an exciting prospect with local and foreign cuisines well represented. Vietnamese food whilst being regional is also covered throughout the country. Pho, for example, whilst regarded as a northern dish is ubiquitous through the country. Street food is very popular as are the thousands of barbecue joints where food is brought raw for you to cook over coals or a hot plate on your table.
Some Useful Links
International cuisines are many and varied and the standards are very high indeed. Whilst local favourites are recognised internationally. Check out some of the most recognised Vietnamese dishes. www.inseasia.com/2014/08/10-best-vietnamese-food-dishes/
You may wish to try a Vietnamese cooking class, they are great fun and you'll find information about them. www.inseasia.com/2016/05/10-best-cooking-classes-vietnam/
Meanwhile craft beer has exploded in recent years in Vietnam, it now leads the way in Southeast Asia. Saigon alone has over a dozen highly respected craft beer breweries.The Saigon Craft Beer festival highlights them regularly. http://www.inseasia.com/2017/03/saigon-craft-beer-festival-2017/
Differences between Hanoi and Ho Chi Minh City: Transport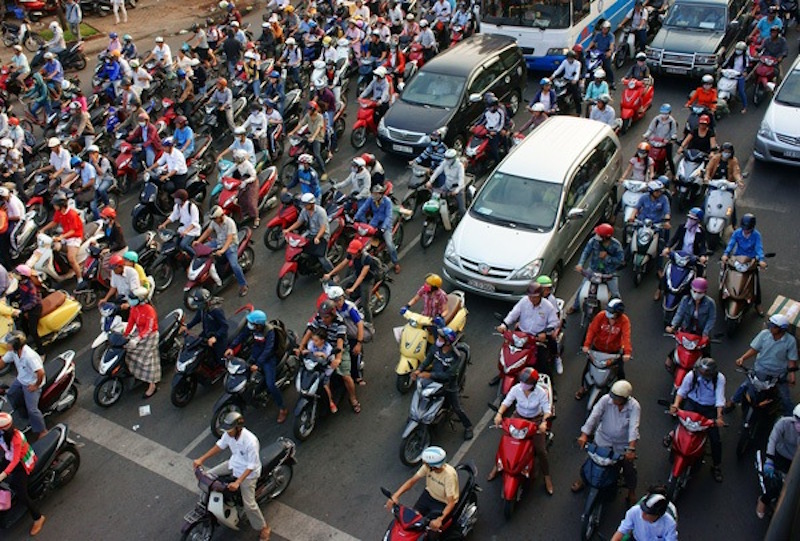 Getting into the city from the International airport is easy in both cities. A new highway and bridge has significantly reduced the commute from Hanoi's Noi Bai Airport. In Ho Chi Minh City it is a short taxi ride in. Use only Vinasun and Mai Linh taxis to make sure you don't get scammed.
Whilst in the cities here most people get round on motorbikes. What seems like utter madness on the roads is a lot easier than it looks. Most expats upon arrival will state that they will never get on a bike. Within a few weeks they are riding round happily. The public buses are incredibly cheap but can be a bit of a trial to figure out. Ho Chi Minh City is currently building a metro system which should be a major boon to the city.
Differences between Hanoi and Ho Chi Minh City: Entertainment
I think it's fair to say that Ho Chi Minh City offers a much wider range of entertainment venues than its northern counterpart. Ho Chi Minh is blessed with a plethora of bars, restaurants, cafes, clubs and all other kinds of entertainment destinations. Many places open all night whilst sporting and other leisure activities are many and varied.
Whilst Hanoi is more conservative, in recent years it has slackened its strict licensing laws which used to see every venue close well before midnight. It is though, a much more reserved and quieter nightlife than Ho Chi Minh City. Known as the city of lakes there are some marvellous walks in and around the city and some delightful cafes and bars overlooking West Lake in particular.
Differences between Hanoi and Ho Chi Minh City: Shopping
Both Hanoi and Ho Chi Minh City offer the visitor tremendous shopping experiences. High street stores from all over the world are cropping up here with great regularity. In addition, are the traditional arts and craft shops selling interesting stuff to discerning tourists. The Old Quarter of Hanoi has hundreds of shops crammed into the old shop houses that have stood for centuries. Hanoi offers more of the old style shops whereas Ho Chi Minh City has more modern high street stores.
Shopping malls are opening with great regularity, the locals lap them up and each time one opens it become the place to be, until the next one opens, of course.
Differences between Hanoi and Ho Chi Minh City: As Tourist Hubs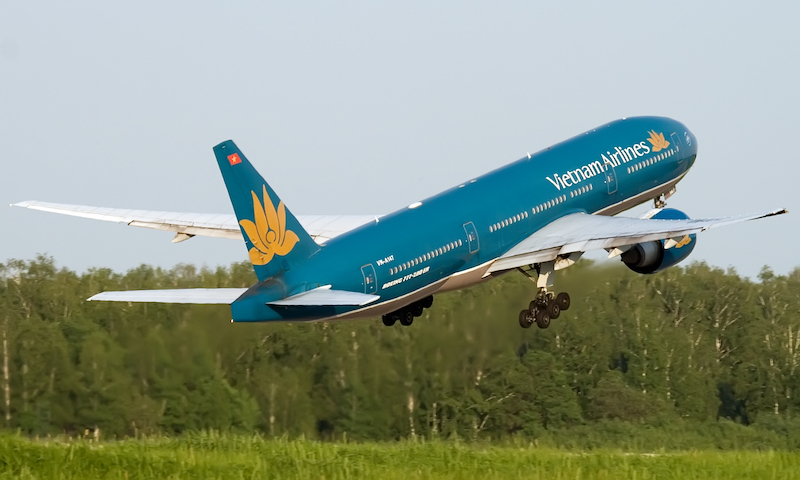 Of all the place I have visited in Southeast Asia , these two amazing cities offer some of the greatest tourist opportunities.
Hanoi is the base from which to visit so many amazing destinations. Halong Bay is the UNESCO recognised scenic site that was voted among the best 10 Wonders of Nature in a worldwide survey. A huge water-based biosphere it is incomparable. Meanwhile just 90 minutes from Hanoi is Ninh Binh; often called the Halong Bay on Land. If anything it is evermore beautiful and hardly known by many who come to Vietnam. Sapa to the north west is reached by an overnight train journey. It is the centre of trekking, walking climbing and many more outdoor activities in Vietnam.
Travel south from Ho Chi Minh City and you have the incredible Mekong Delta. No place in Vietnam has captured my heart as much as this area. I have lost count of the times I have been; I adore it. Can Tho is the bustling capital of a region that sustains over 17 million people. It is under threat constantly. Huge dam building up the river in Laos and global warming are both attacking the finely balanced ecosystem here. Now is the time to see it, for it could soon be lost forever. A few hours north and you'll find Mui Ne home to the famous red, and white sand dunes. This beach area is known for brea seafood and a chilled out way of life. This is a serious kite surfing location.
Of course both great cities boast international airports that will carry you all over Asia to some of the world's most exotic destinations.
Summary
Wherever you choose to reside and work in Vietnam, your lifestyle choices will be much better than that with which you have become accustomed in your own countries. The living costs are incredible inexpensive whilst compensation packages are healthy. The differences between Hanoi and Ho Chi Minh City may help you decide where you wish to stay, but there are also opportunities in many of the other Vietnamese cities.