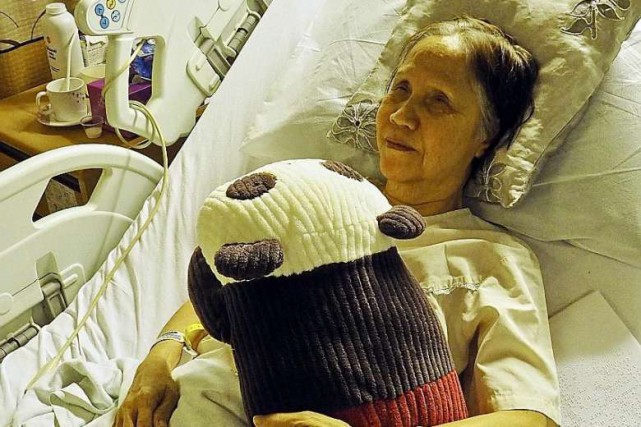 Meningitis robbed her of her hearing and her sight when she was in her early teens, leaving her to live in a dark and silent world for nearly 60 years.Now, Ms Theresa Chan Poh Lin, Singapore's Helen Keller, is battling another foe – cancer. The 72-year-old, whose amazing life inspired film-maker Eric Khoo's award-winning movie Be With Me, was diagnosed with advanced lung cancer earlier this month. She is now in Singapore General Hospital and has been told that the cancer has metastasised. "There has been pain in my left leg and I've not been feeling very well since January, but I didn't know what I was suffering from until I came here," she told The Sunday Times from her hospital bed. "But I'm not afraid of cancer. "If I have to go home, I will be happy to see Jesus. I hope people will remember me and remember that whatever their disabilities, they should have hope and not be unhappy and discouraged," added the devout Catholic, articulating in complete sentences her responses to questions finger-spelled on her hands by an interpreter.
She has no regrets, she said, adding: "I have lived and loved and enjoyed a wonderful life."
The only daughter of a hawker and a waitress, she grew up in Chinatown's Sago Lane, where there were many funeral houses.