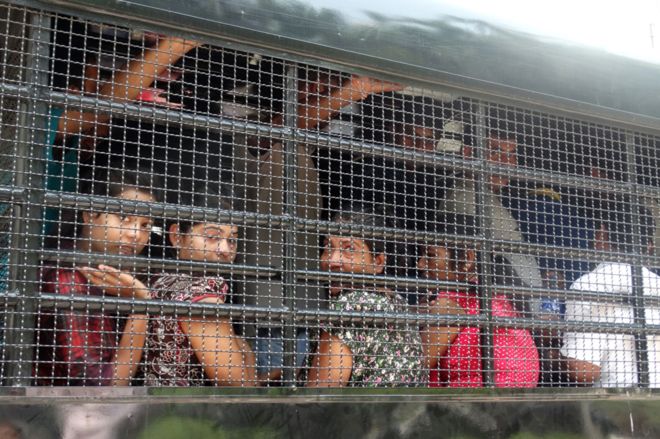 A BBC investigation has found that Thailand, a country known for its hospitality to tourists, routinely arrests and detains asylum seekers. Many are Pakistani Christians who have fled religious persecution in their own country. Some are children. And they are held despite being UN-registered asylum seekers, whom the UN is under a duty to protect.
The sound of the faithful in prayer and song bursts out of a small rented room where a congregation of more than 100 people have gathered for Sunday mass.
They would be risking their lives to worship like this in their homeland, where Islamist extremists force Christians to convert, or even kill them.
Leading the prayers is Pastor Joshua, a Christian from Lahore, in what is officially known as the Islamic Republic of Pakistan. Along with thousands of other Christians, he's had to flee to Thailand and still fears the people in Pakistan who punished him for converting from Islam to Christianity. "My bone was broken – the one right above the heart. And they tried to cut my arm off," he says. "My sister was murdered, she was burned alive, just because she spoke the word 'God'. They hate the word 'God' so much. She was burned for this reason alone."
The Pakistani Christians head to Thailand because it's easy to enter the country on a short-term tourist visa and in Pakistan's hostile neighbourhood there are few safe options closer to hand.